33 Pheasant Lane, Falmouth, MA
Newly Constructed 3-Bed, 2.5 Bath Home
$232,500
Resale restriction.
Income and asset guidelines apply.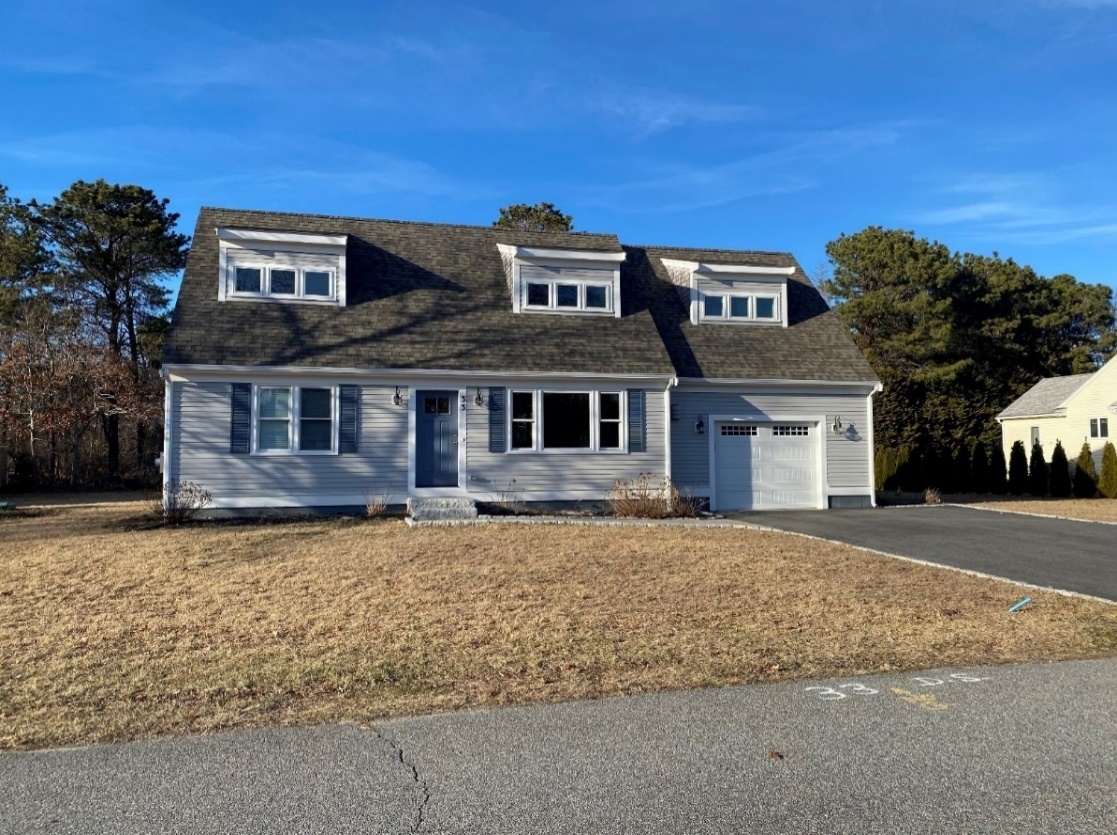 Accepting applications by March 8, 2023 at 5 PM.
For assistance and more information, please call Housing Assistance Corporation (HAC) 508-771-5400 or email lotteries@haconcapecod.org.
Free language assistance and reasonable accommodations are available.
Register for the
Information Session:
Wednesday, January 25th, 2023, at 5:30 PM via Zoom.
Registration is required to attend.
The Falmouth Housing Trust purchased 33 Pheasant Lane on Wednesday, December 21. The property is a 1,964 square foot, 3-bedroom, 2.5-bath, single family home located on an 11,540 square foot lot. The home, built in 2019, was previously set to be torn down due to a violation in zoning laws. By working with the developer, the Town of Falmouth, and the Commonwealth, Falmouth Housing Trust was able to save the home from being destroyed and make it available to a low-to-moderate income family.
The house will now be sold through a housing lottery for $232,500, to a qualified buyer whose income does not exceed 80% of the Area Median Income (AMI). The property will be subject to a permanent affordable home deed restriction, Potential buyers must qualify for a mortgage and have a 3% down payment.
Eligible applicants can obtain a loan for the purchase price of the property. Requirements include primary residence only; first-time buyer (with exceptions); loan type must comply with the Deed Restriction. Household income must be equal to, or below, 80% AMI (see table below) and household assets must be less than $75,000.
The prospective new owner will be selected through a housing lottery administered by the Housing Assistance Corporation.
Additional applications are also available at Falmouth Town Hall, The North Falmouth Public Library, The Main Falmouth Public Library.
Applications can be submitted through the following methods:
Via Dropbox: Dropbox link
Fax: 508-775-7434
Mail/Drop off:
460 West Main Street
Hyannis, MA 02601
DETAILS
Bedrooms: 3
Bathrooms: 2.5
Floors: 2
A/C
Garage
Hardwood floors
Year Built: 2019
Lot Size: 11,540
Eligible applicants income at or below 80% AMI (see table below), and have less than $75,000 in assets.
Barnstable County 2023 AMI-Max Income
| Household Size | 1 Person | 2 People | 3 People | 4 People | 5 People | 6 People |
| --- | --- | --- | --- | --- | --- | --- |
| 80% AMI-Max Income | $64,450 | $73,650 | $82,850 | $92,050 | $99,450 | $106,800 |