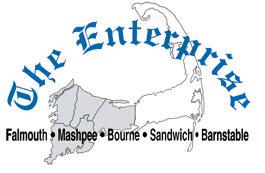 Article in the Falmouth Enterprise
By Lannan M. O'Brien
A response to homelessness in Falmouth was met with solidarity on Monday at the Waquoit Congregational Church, where at least 40 people gathered in search of solutions. Many of them represented different places of worship or nonprofit organizations, carrying with them a range of perspectives.
"Tonight we gather to help the homeless in our community, to help our brothers and sisters who need shelter," she said. "So we ask for wisdom to find the right path to help our neighbors, and once the path is found, give us courage to stay the course."
The faces around the room were connected with names as attendees introduced themselves. A few were leaders of Homeless Not Hopeless, Inc., a Hyannis ­based organization that helps provide housing, food, counseling, and medical and financial assistance to individuals in need. Its program is being considered as a model for the Falmouth initiative.
"Falmouth is on fire with helping the homeless," said Alan Burt, a co­founder of the organization. The timing of action is crucial. Winter is coming, Mr. Burt said, and its approach is a difficult time for those who are living on the streets. As of that day, he said that at least 25 people had died on Cape Cod in a state of homelessness in the past 12 months.