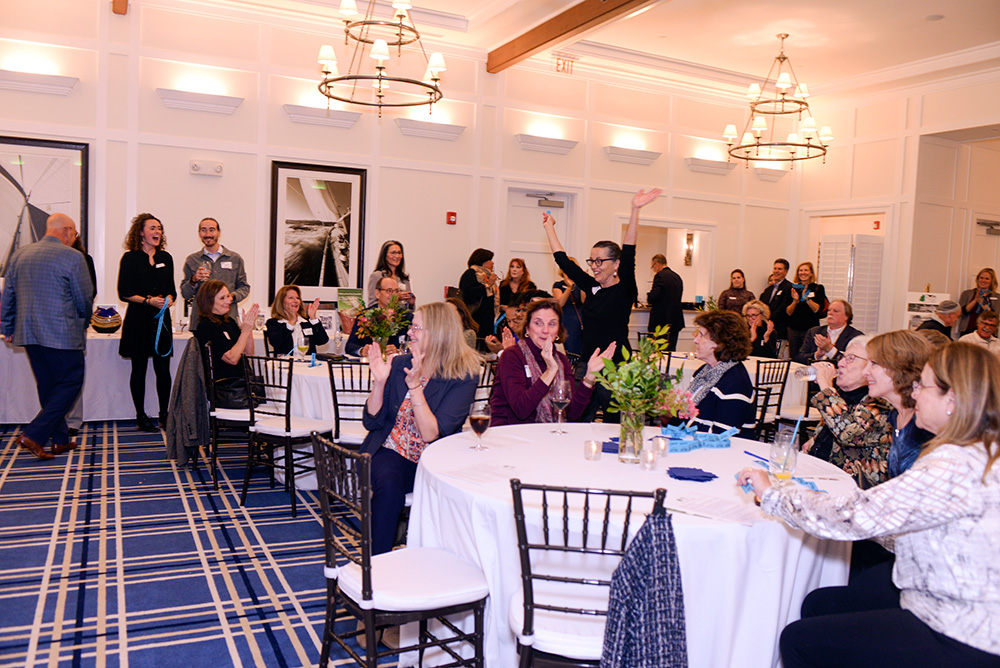 We have a winner!
Falmouth Housing Trust's Building Dreams in Falmouth Fundraising Reception was held on November 4th at the Woods Hole Golf Club, and was a tremendous success despite having been postponed a week due to the storm.
Guests enjoyed drinks and appetizers, caught the tail-end of a sunset over Quissett Harbor, and purchased raffle tickets as they mingled. The evening's program included a silent auction with items such as a gift basket from Liam Maguire's, Bruins' tickets, and artwork from local talent.
We got to hear from the new owner of our most recently completed project, who shared her story and what Falmouth Housing Trust's work means to her.
The evening culminated in a live auction that included items such as a weekend on Nantucket, and Patriots' tickets.
Our Select Board member Onjalé Scott Price was in attendance with her husband André, and even won a raffle prize.
Thank you to all who spent the evening with us. Falmouth Housing Trust could not continue its work without your generosity and commitment to our community.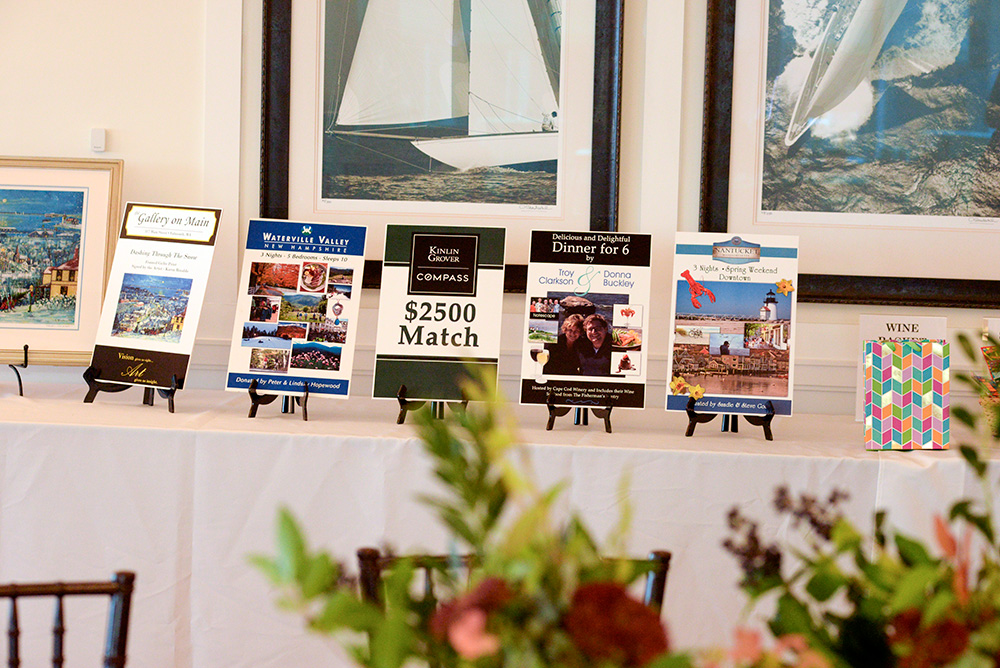 Our live auction included a weekend on Nantucket, Patriots' tickets, and an exclusive and delicious meal prepared by Board-member and Enterprise columnist Troy Clarkson.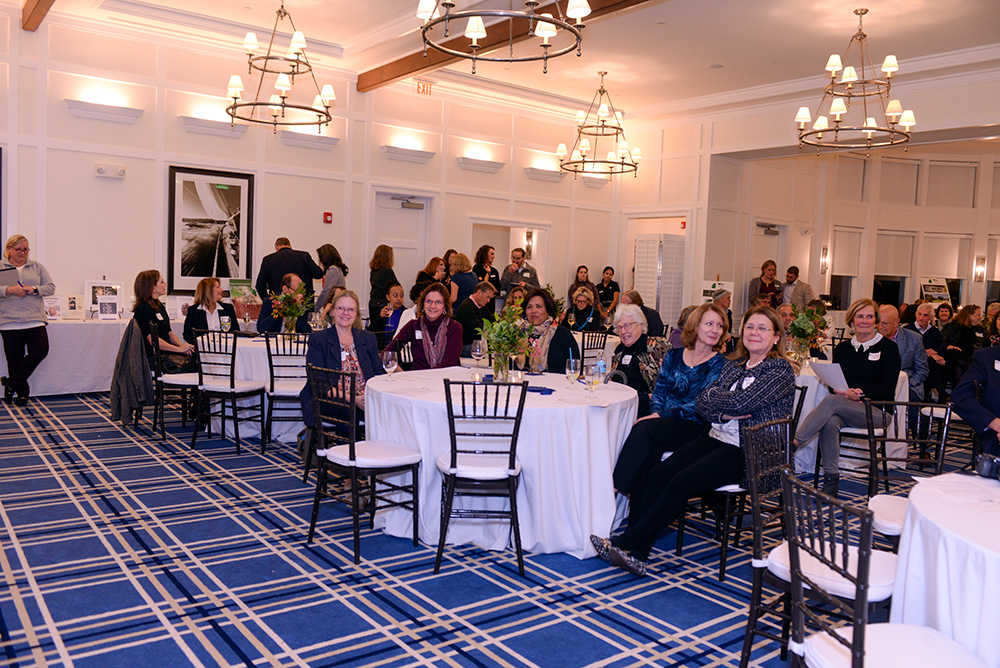 Guests gather in anticipation of the evening's announcements and the live auction!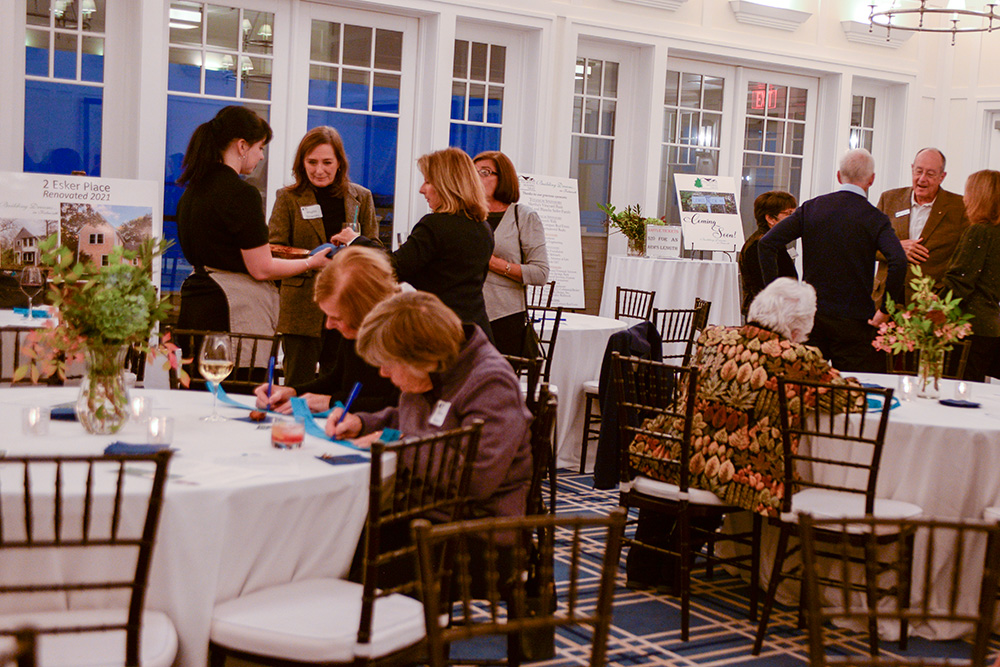 Guests hard at work entering their tickets into the three different raffles: one for lottery tickets, one for a wine basket, and one for a basket of assorted liquors.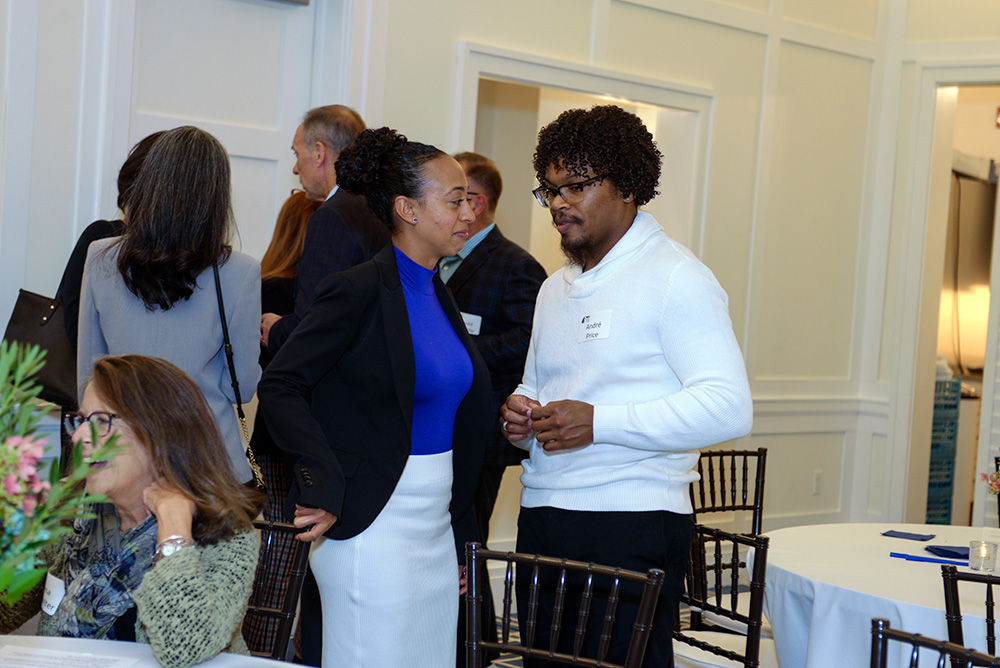 Falmouth Select Board member and affordable housing advocate Onjalé Scott Price was in attendance with her husband André.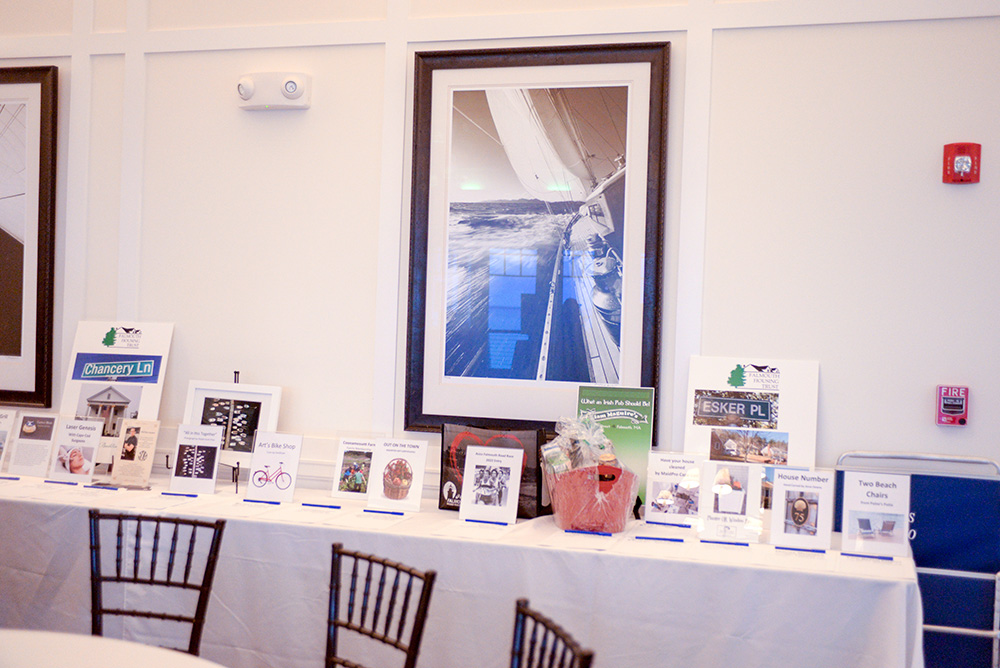 Our silent auction included many lively items such as a bicycle-tune up from Art's Bike Shop, a gift basket from Liam Maguire's, and a stained glass jewelry box made by local artist Loretta Garrison.
Thanks to our generous sponsors!
D. H. Martin Engineering, Inc.
Susan Lawrence, Kinlin Grover Compass Real Estate
Martha Asendorf
Joan Bates
Carol Cremmen
Jamie Edwards
Jordan Frye
Sudie Gifford
Lindsay Hopewood
Tom Manchester
Joanne O'Sullivan
Tammy Rausch
Dan Shearer
Kelley Tierney Souza
Joanne O'Sullivan, President
Kevin McCarthy, Vice President
Susan Roman, Treasurer
Joan Bates, Clerk
Troy B. G. Clarkson
Addie Drolette
Savannah Fabbio
David Garrison
Tom Manchester
Tammy Rausch
Richard Sacchetti
David Sutkowy
Executive Director
Karen L. Bissonnette