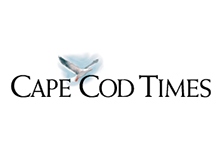 Article in the Cape Cod Times
By Carrie Gentile
The opioid addiction epidemic is not just a health issue, it is one of two major influences on the Cape economy, state Attorney General Maura Healey said Wednesday. "It affects family members who have to quit work to care for addicts, is a strain on emergency rooms, municipal budgets and emergency rooms, and contributes to rising health care costs," she told about 80 people gathered at the Barnstable Senior Center for a forum on economic justice.
Income inequality is pervasive around the state, including on Cape Cod, Healey said.
Opioid addiction and what she termed "out-migration" of young people are two prevalent issues affecting the Cape economy, she said.
"Without diverse employment opportunities, you can't keep young people here. I understand the importance of seasonal employment, but there should be more," she said.

Read the rest of the article >